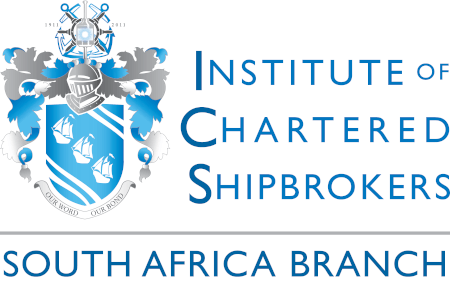 Our Word, Our Bond
The Institute of Chartered Shipbrokers South Africa is a provider of professional maritime training with an unrivalled programme of education and qualification.
For industry newcomers, the ICSSA offers a tailored introduction to the maritime world, with study culminating in diplomas that enable specialisation in a number of different areas, including:
Ship operations;
Tanker chartering;
Port agency;
Shipping law and insurance.
The route to membership allows individuals to join the Institute's international network of brokers, forwarders, agents, insurers, lawyers and other shipping service providers.
Qualifications | Education | Networks
Why study with the ICSSA?
The Institute has 24 branches of which 8 are in the United Kingdom. Every year, in over 100 centres throughout the world, over 1000 candidates sit its examinations. Membership of the Institute is accepted in universities as a first degree for any person wishing to participate in a Masters Degree programme. The Institute's qualification remains the unique hallmark of professionalism in the world of shipping business.
Courses are designed with working professionals in mind with personal support from an industry professional. Portable and international form of study that moves and works with you to build towards qualification to membership.
Study can be broken into manageable parts
Taking individual diplomas or full qualifying program;
Exams in May and November each year;
ICS qualifications are internationally recognised and respected.
Flexible mode of study
Allows student to manage time effectively;
Each Tutorship course is designed to teach subjects in ICS syllabus and provide preparation for exams whether for diplomas or the full PQE course;
Proven success rate.
Already a Member?
As a Fellow or Member of the Institute, you can now expand your network and your expertise available throughout the industry via the Institute database.
The institute award winning distance learning that delivers best results at examinations.
TutorShip provides the flexibility that allows the student to study during free time around their work and home.
Supported personally by an industry expert, it is easy-to-follow with a structured and specialized format. Each Tutor is a specialist in their chosen fields.
PHONE NUMBER
031 824 1388
Durban Office Staff
Sanisha Balmeek - Administration Officer
Ecinga Gwaza- Communication Coordinator