This event was hosted by Amanda Harrison FICS, Chapter Head and committee member Gail Jansen van Vuuren MICS. Comment from Richards Bay Chapter Head, Amanda Harrison FICS.
It was decided at rather short notice, that Richards Bay chapter would host Open Day in Richards Bay, from 1 to 3 pm on 05th February 2020.
Regrettably our ICS Open Day fell exactly into the new load-shedding time schedule for our area.
A few potential students came in to the office to learn more about the Institute of Chartered Ship Brokers, view books and collect application forms.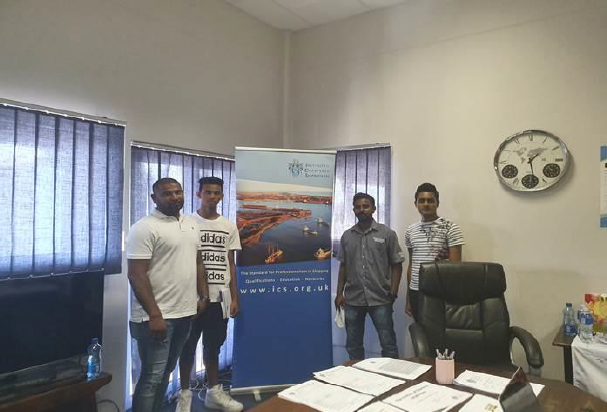 We also had new heightened interest from staff members. We are confident that application forms from the Richards Bay area will be sent in the next few days/weeks.
In closing, overall a positive session for the prospective students.