12 Nov

Institute of Chartered Shipbrokers wins BIMCO Education and Training Award


02 December 2015
Institute honoured for its ongoing commitment in supporting professional maritime education around the world.
The Institute of Chartered Shipbrokers, the maritime industry's only body dedicated to professional education, has won the BIMCO Education and Training Award 2015.
The Institute scooped the award in recognition of its investment in new learning, growth in student and graduate numbers and innovative teaching techniques.
In 2014 the Institute took the decision to double its examination programme and for the first time organised two series of exams inside 12 months. In the first year, more than 4,000 students sat some 6,000 exams in more than 100 exam centres around the world.
In September 2015, the Institute was selected to take part in the International Maritime Organization's World Maritime Day programme, sharing the message about the vital role of shipping in delivering goods and services around the world with primary school students.
Institute Director Julie Lithgow accepted the award in Hamburg:
"I'm thrilled to receive this award on behalf of all the students and members of the Institute past and present. Institute students are a privilege to work with. They are exactly what our industry needs – smart, courageous knowledge seekers who have invested in obtaining professional qualifications and will in turn will support learning by giving their time to the next generation of students."
For over 100 years, the Institute has occupied a critical position in the industry's maritime education arena. Its founding principle – to make education and qualification as accessible as possible – means that Institute members subsidise exams for students who would otherwise have no access to maritime qualifications.
BIMCO Deputy Secretary General Michael Lund explained the judging panel's decision:
"BIMCO felt this award was deserved by the Institute because of its unique role; providing global, professional shipping qualifications, holding all students to an equally high standard, but ensuring no one is left behind."
The Institute plays a unique role in the shipping industry, with deep roots in the City of London and a diverse membership in established and emerging maritime centres. Students anywhere in the world can sit its exams with the examination centre and an invigilator provided by the Institute.
About the Institute of Chartered Shipbrokers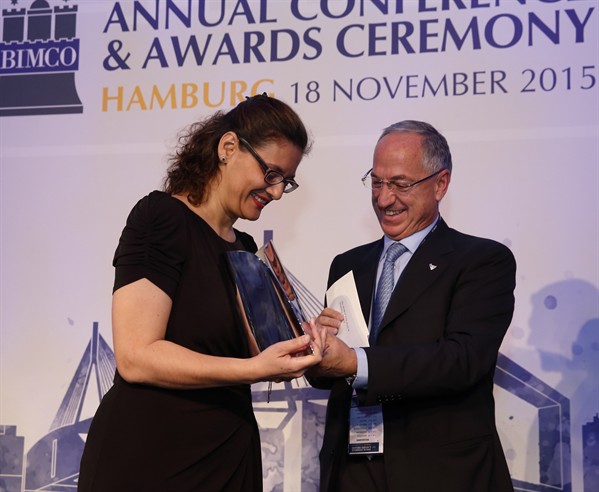 The Institute of Chartered Shipbrokers was established in 1911 and received Royal Charter in 1920. It is the only internationally recognised professional educational body in the maritime arena and represents shipbrokers, ship managers and agents worldwide. ICS is based in the heart of the City of London and has 25 branches in key shipping locations worldwide with 4,000 individual and 120 company members. ICS membership represents a commitment to maintaining the highest professional standards across the shipping industry. The turnover of the Institute is around GBP1.5 million. There are 15 employees in the head office in London.
About BIMCO
BIMCO is the world's largest international shipping association, with 2,200 members in around 130 countries. Our members represent around 60% of the world's commercial fleet. We provide a wide range of services to our global membership – which includes shipowners, operators, managers, brokers and agents. BIMCO's core objective is to facilitate the commercial operations of our members by developing standard contracts and clauses, and providing quality information, advice and education. BIMCO promotes fair business practices, free trade and open access to markets and we are a strong advocate for the harmonisation and standardisation of all shipping related activity. BIMCO actively promotes the application of globally agreed regulatory instruments – we are accredited as a Non-Governmental Organisation (NGO) with all relevant United Nations agencies and other regulatory entities.